Back to product listing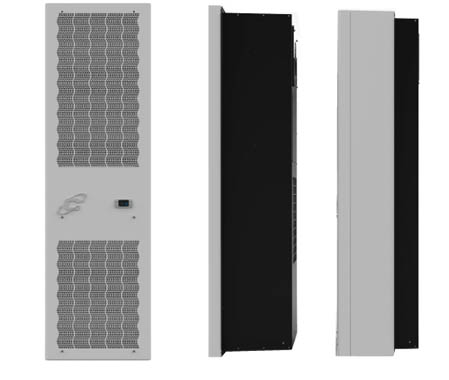 Modern electric enclosures and servers need a very accurate temperature control and a low energy consumption, even with variable heat loads. While in the past these two requirements were incompatible and only partially satisfied, they are now both available in the new FLEX IN CDI with Inverter technology.

Cooling capacity
With three models, the Flex In covers a wide range of cooling capacity, from 1000W to 4200W.
Several installations for each need of space
The Flex In can be installed in external, semi-flush or flush configuration.
Wider range of power supply voltage
A code for whole monophase range: 110 ÷ 240 V, 50 ÷ 60Hz.
Wide operating range
Flex In can work in ambient with temperature from 10°C to 60°C, the largest range available on the market. Set point regulation from 20°C to 45°C.
Certifications
CE, UL Listed and EAC, ready for the export to all country in the world.
Connectivity 4.0
In a point of view of Industry 4.0, an Ethernet port is integrated on the controller of the air conditioner. It allows the monitoring of all relevant parameters of the unit (temperatures, working modes, alarms) by http, SNMP protocols.