Back to product listing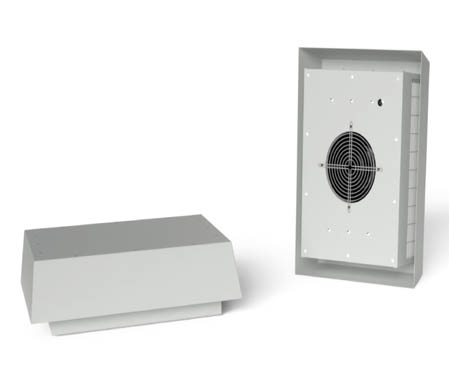 The exhaust fan units allow a simple and cost effective solution to enclosure cooling with air flow rates.

Designed for mounting on enclosure roof, made out of painted steel frame and equipped with high efficency radial fans, they cover an air flow rate range from 575 m3/hr to 2365 m3/h.

They provide an IP44 or an IP54 with a special protection system. For each dimension also a unit without fan is available, for natural ventilation applications.