Back to product listing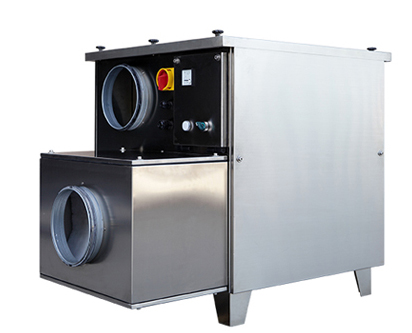 This range completes the B series with an additional fan to increase the specific drying capacity and the available wet air pressure.
Drying capacities from 3 to 4.2 kg/h (*) and dry air currents from 300 to 700 m3/h.
Double fan for deep drying in closed circuit.
Stainless steel compact series, ready for operation.
Intelligent heaters

For further information see the sections on downloads.