Back to product listing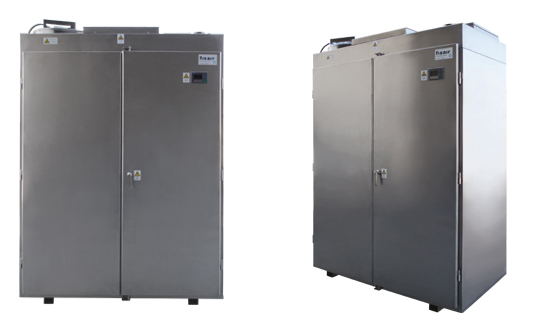 Turnout gear drying cabins.

Fast and delicate uniform drying cupboards for clothing employed in a large number of professions and sporting activities.

Quick and delicate drying of clothing required in a wide range of professions and sporting activities.
Highly resistant to corrosion because of its AISI-304 stainless steel construction.
Centrifugal fan with double outlet.
Automatic temperature control.
High drying capacity with very low maintenance costs.
Easy access.
Drying of up to 6 complete sets of turnout gear.

For further information see the sections on downloads.