Back to product listing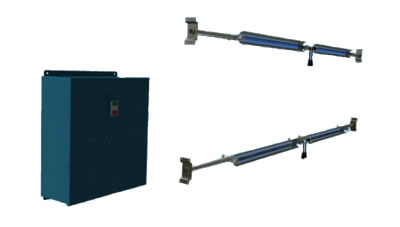 Because new air handling units are installed without the presence of pathogens like bacteria, viruses and mold, the CK Series of UVC Germicidal Fixtures is designed to prevent these contaminants from ever developing.
They also require substantially less UVC energy, which helps make the CK Series very budget-friendly, very easy-to-install, and ideal for new construction and retrofit projects.
The CK Series uses a proven watertight lamp socket connection that allows you to choose between standard, shatterproof, or double-walled lamps with CK Series electrical enclosures. Lamps can be placed in multiple AHU's, and run from a single power enclosure.
Decreased installation time
Decreased installation costs
Inexpensive conduit used as mounting rail
Maximum installation flexibility because of modular design
Decreased maintenance due to long lamp life (17,000 hours)
Environmentally responsible low mercury content lamps